What is a PPI?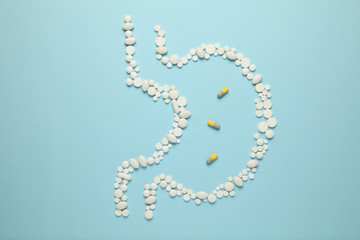 Minute With Amit – What is a PPI?
Yucca Valley's leading Pharmacist, Amit Kakar, Pharm.D. here.
Welcome to Minute with Amit Christmas Edition 🙂 . Last week we talked about OTC heartburn medication and this week we are discussing PPIs which are a type of heartburn medication that can also treat stomach ulcers.
Join us this week to learn about Proton Pump Inhibitors.
What is a PPI?
PPI or Proton Pump Inhibitor – Treat Heartburn and Stomach Ulcers
PPIs stop enzyme from producing acid.
Examples of PPIs include Prevacid Nexium Prilosec
Prilosec or Omeprazole is taken once daily 20mg
Prevacid or Lansoprazole is taken once daily at 15mg
Nexium or Esomeprazole is taken once daily at 20mg.
Stronger doses available by prescription.
All can be taken for heartburn or ulcers.
When treating heartburn do not use for more than 14 days. Can be used longer to treat ulcers, but always consult your primary care physician.
Your health and safety is our primary concern at Avalon Pharmacy.
If you have any specific questions regarding Vitamin A, please feel free to call us at 760-853-5195.
Transfer Your Prescriptions