Top 5 Medicine Cabinet Musts!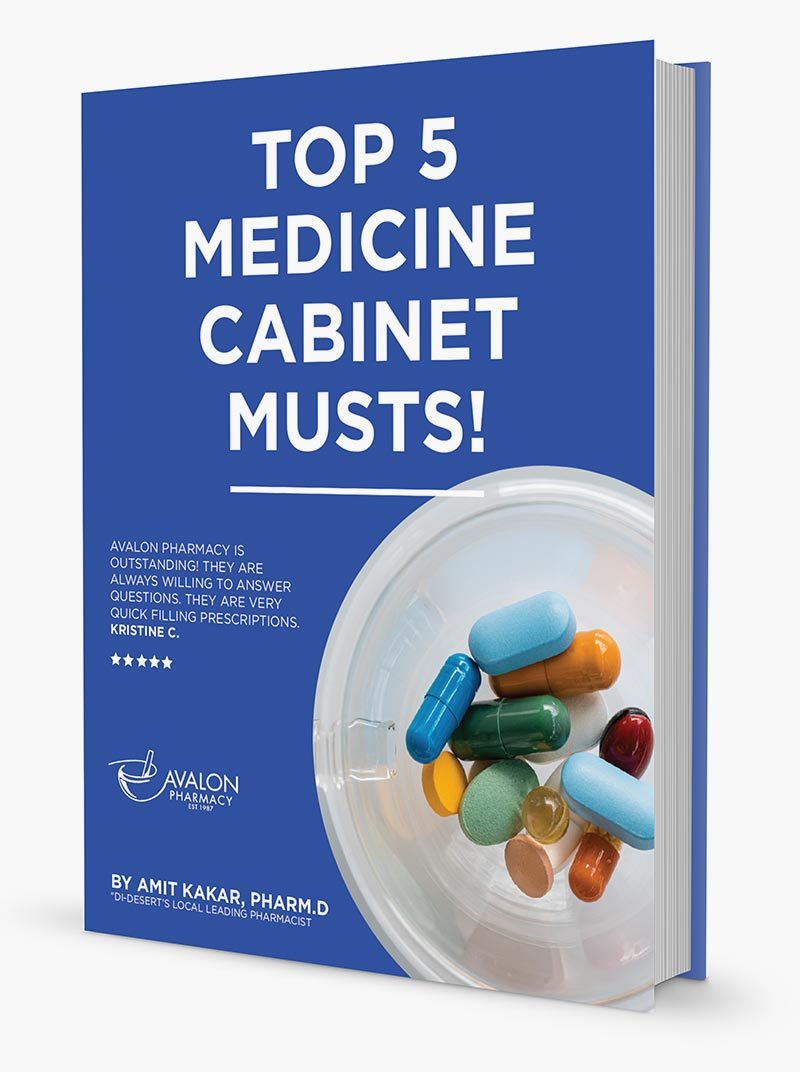 ATTENTION HI-DESERT RESIDENTS
When it comes to first aid in the home, it's best to be prepared with a well-stocked medicine cabinet. If you are ever in the need to treat an illness or injury, you will have all the common medications and supplies on hand to help yourself, your family, and others.
Before you head down to Avalon Pharmacy to pick up supplies, we recommend that you take an inventory of your medicine cabinet and what's currently on your shelves. This is a good opportunity to clear your medicine cabinet of old prescriptions and expired medications.
Download our complimentary guide today, "Top 5 Medicine Cabinet Musts!"