How Can I Treat Thanksgiving Heartburn?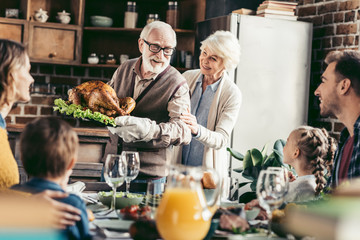 Minute With Amit – How Can I Treat Thanksgiving Heartburn?
Yucca Valley's leading Pharmacist, Amit Kakar, Pharm.D. here. Imagine this scenario, it's Thanksgiving dinner and you are stuffed and you go back for one more serving of food. Then you take a nap and when you wake up you experience pain and discomfort in our stomach.
Today we want to talk about Thanksgiving and dealing with heartburn and indigestion.
Join us this week to learn about Heartburn and Indigestion.
How Can I treat Thanksgiving Heartburn?
When we eat cells in our stomach produce acid that helps with digestion and kills germs (bacteria)
These cells called H2 cells regulate the production of stomach acid. When H2 cells produce too much acid, H2 blockers control it.
Two common H2 Blockers include Pepcid and Tagamet
A well know H2 Blocker, Zantac, was pulled off the market in April 2020 and is not currently available
Pepcid is available in 10mg and 20mg over the counter
Tagamet is available in 200mg over the counter
Both Pepcid and Tagamet are taken twice daily and both are available in higher strengths by prescription
Happy Thanksgiving from Avalon Pharmacy!
Your health and safety is our primary concern at Avalon Pharmacy.
If you have any specific questions regarding Vitamin A, please feel free to call us at 760-853-5195.
Transfer Your Prescriptions