Why Do 93% Of Americans Not Get Enough Daily Vitamin D?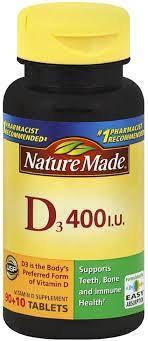 Avalon Pharmacy Shares About Why Do 93% Of Americans Not Get Enough Daily Vitamin D for HI-Desert / Morongo Basin Residents
Yucca Valley's leading Pharmacist, Amit Kakar, Pharm.D. here.
Today's Healthy Tip of the Week is about Vitamin D deficiency in 93% of Americans.
Join us this week to learn how and why it is important to get our body the right dose of daily Vitamin D.
Healthy Tips of the Week:
Vitamin D is used for cell growth and development, strengthen immune system and control inflammation.
The minimum daily requirement is 400iu (international units). About 93% of Americans are not getting the minimum required Vitamin D daily.
One major reason of not getting enough Vitamin D is that it's hard to find it from the food we eat, as very few foods contain a sufficient amount.
The sun can be a good source of Vitamin D. However, it's difficult to monitor how much we are getting daily.
A good option to acquire enough Vitamin D is over-the-counter supplements. It is the easiest way to maintain the right dose of Vitamin D required on a daily basis.
Your health and safety is our primary concern at Avalon Pharmacy.
If you have any specific questions, please feel free to call us at 760-853-5195.
Transfer Your Prescriptions