Why Is the New COVID Variant (Omicron) Spreading So Fast Right Now?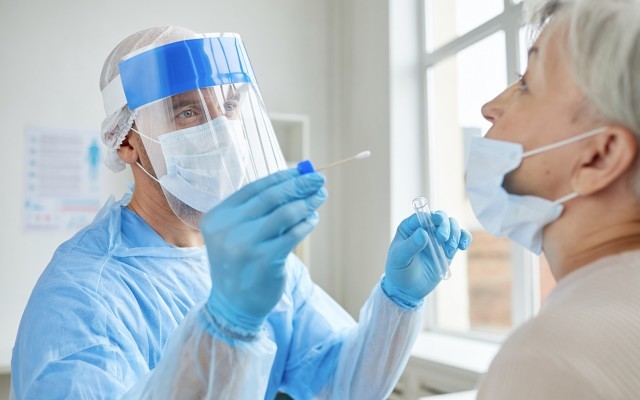 Avalon Pharmacy Shares About Why The New COVID Variant, Omicron, Spreads So Fast for HI-Desert / Morongo Basin Residents
Yucca Valley's leading Pharmacist, Amit Kakar, Pharm.D. here.
Today's Healthy Tip of the Week is about the new COVID variant, Omicron.
Join us this week as we learn why it is spreading rapidly and the precautions that we can do about it.
A variant, or mutation, happens when a virus copies itself with slight changes and makes itself more significant than the original.
This new variant, known as Omicron, replicates 70 times faster than the previous COVID variants upon penetrating our bodies.
It is also 2-4 times more infectious than the previous COVID variants.
The vaccines are very helpful in mitigating this COVID strain.
Some Scientists believe that hospitalizations may have been reduced up to almost 70% because of the effectiveness of the vaccines.
The booster vaccine can significantly increase the 70% success rate in fighting against the new COVID variant.
Wearing masks can decrease the spread of the virus, and the long term health benefits can be significant.
Your health and safety is our primary concern at Avalon Pharmacy.
If you have any specific questions, please feel free to call us at 760-853-5195.
Transfer Your Prescriptions