Major Cause of High Blood Pressure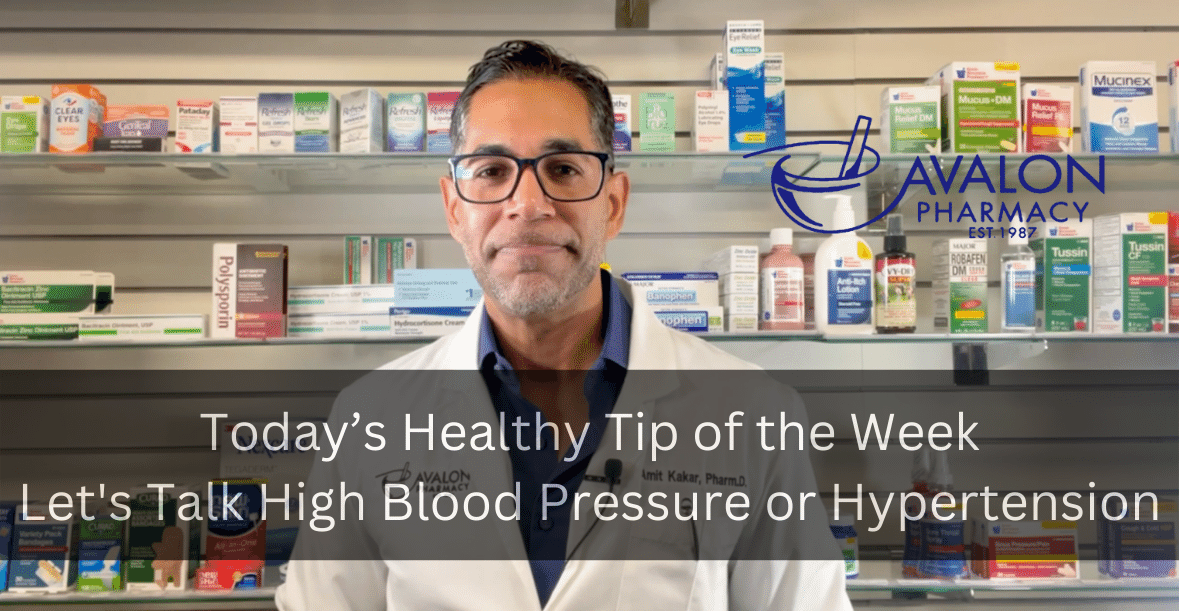 Avalon Pharmacy Shares About The Major Cause of High Blood Pressure
Yucca Valley's leading Pharmacist, Amit Kakar, Pharm.D. here.
Today's Healthy Tip of the Week is about The Major Cause of High Blood Pressure
Join us this week to learn about the major cause of high blood pressure.
Sodium is the number one factor that causes high blood pressure that we can control.
90% of Americans ingest too much sodium on a daily basis.
About 70% of the sodium that we intake on a daily basis is in prepared food, restaurant foods, and packaged foods.
For those of us who have high blood pressure, it is important to be aware of sodium intake.
Your health and safety is our primary concern at Avalon Pharmacy.
If you have any specific questions, please feel free to call us at 760-853-5195.
Transfer Your Prescriptions