Let's Talk High Blood Pressure or Hypertension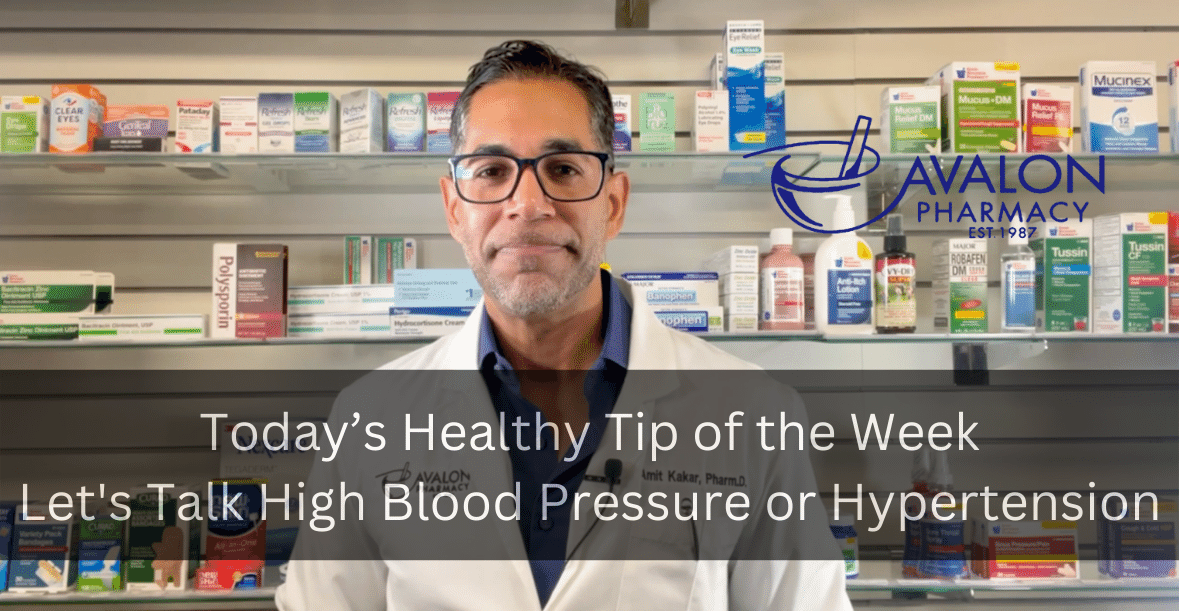 Avalon Pharmacy Shares About High Blood Pressure or Hypertension
Yucca Valley's leading Pharmacist, Amit Kakar, Pharm.D. here.
Today's Healthy Tip of the Week is about High Blood Pressure or Hypertension
Join us this week to learn about High blood pressure or Hypertension.
Statistically, 1 in 3 Americans has hypertension.
Once we reach 65, 2 out of 3 Americans will have high blood pressure.
There are two values of Blood pressure: Systolic, the higher number, and Diastolic, the lower number. We want to keep those values in a normal healthy range.
Having high blood pressure can increase the risk of heart disease and stroke.
It is important to check your blood pressure regularly as High Blood Pressure can be symptom-free.
Your health and safety is our primary concern at Avalon Pharmacy.
If you have any specific questions, please feel free to call us at 760-853-5195.
Transfer Your Prescriptions