Happy Holidays from Avalon Pharmacy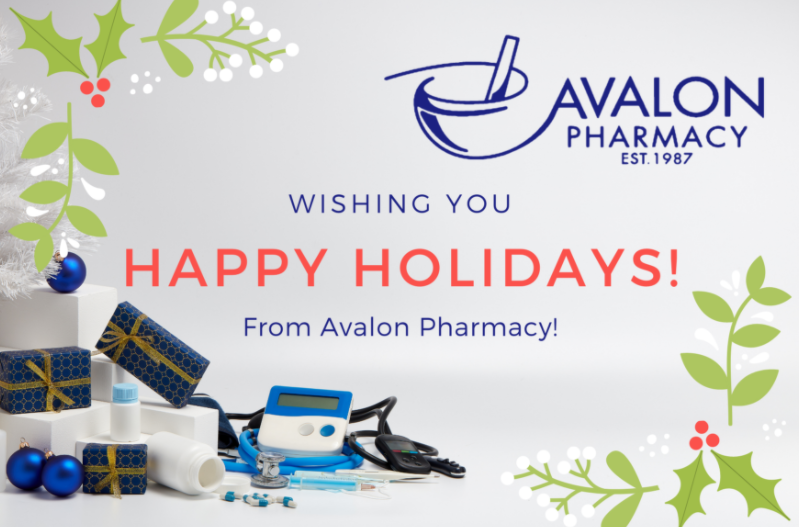 Happy Holidays from Avalon Pharmacy
Yucca Valley's leading Pharmacist, Amit Kakar, Pharm.D. here.
Welcome to our final Minute with Amit Holiday Edition 🙂 of 2020.
Just a quick reminder that our Holiday hours will be 8:30am to 2pm Christmas Eve and we will be closed on Christmas Day and on Saturday, December 26th as well.
From All of Us at Avalon Pharmacy, Have a Safe and Happy Holiday!
Your health and safety is our primary concern at Avalon Pharmacy.
If you have any specific questions, please feel free to call us at 760-853-5195.
Transfer Your Prescriptions