Minute with Amit Newsletter – December 2022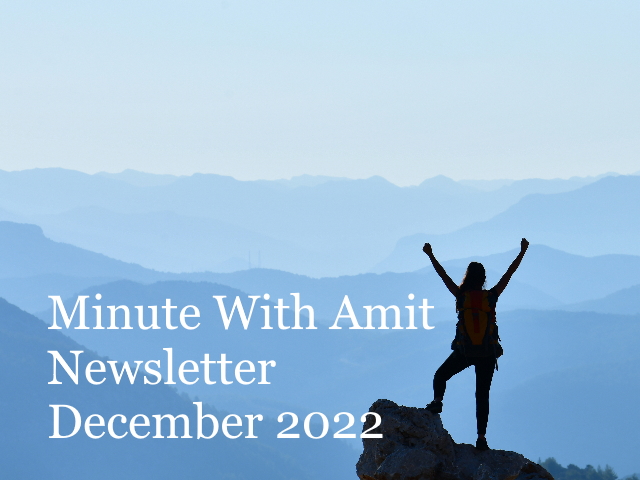 "Turn Inspiration Into Action Today"
Happy December Avalon Friends and Family!
Here is one inspirational quote, one health tip, and one way to invest in yourself today!
---
Inspirational Quote
"Regret doesn't come from doing something unsuccessfully, it comes from not doing anything at all."
---
Health Tip
Put an 8 ounce cup of water by your bedside every night.
Often in the night our bodies get dehydrated. Having a glass of water by your bedside allows you to take a sip if you wake up with dry mouth in the night, and also reminds you to drink a glass of water each morning when you rise.
---
One Tip to Invest In Yourself
Keep in mind that Done is better than Perfect.
So Ask Yourself Today and Everyday, "What is One Thing You Did Today that You are Proud of?"
---
May this inspire you to action today and in the future.
Make it a great day,
Amit Kakar, Pharm.D.