How My Mask Can Keep Me Protected From Covid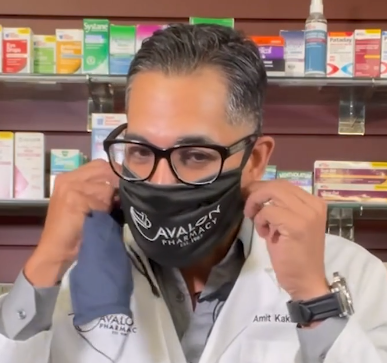 Avalon Pharmacy Shares How Your Mask Can Keep You Protected From Covid In 2021 For Hi-Desert / Morongo Basin Residents
Yucca Valley's leading Pharmacist, Amit Kakar, Pharm.D. here.
This week we want to share with you a great way to wear your mask properly to stay protected from COVID.
Join us this week to find out how your mask can help keep you protected from COVID in today's Healthy Tip of the Week.
Healthy Tips regarding How My Mask Can Keep Me Protected From Covid:
Make sure your mask always fits snug around nose and mouth.
The type of mask doesn't matter as long as the mask fits properly.
Do not allow the mask to drop below the nose.
Wearing a properly fitting mask reduces your risk of COVID exposure.
Your health and safety is our primary concern at Avalon Pharmacy.
If you have any specific questions, please feel free to call us at 760-853-5195.
Transfer Your Prescriptions